A couple of days ago, @FLAREfashion put up an article on how to create your own custom nude nail polish.  The recipe was so simple, I couldn't believe I hadn't tried it before.
Basically, you mix an oil-free or mineral powder foundation into a clear polish and apply.  The foundation they recommended was Benefit's Oxygen Wow, which I had on hand (and will be reviewing soon).
Instead of mixing up my polish in a separate plastic lid, I just grabbed a bottle of top coat that I didn't use anymore, and squirted in a couple of pumps of the foundation.  I closed and shook up the bottle, and voila! My own shade of nude nail polish was ready!  Check it out: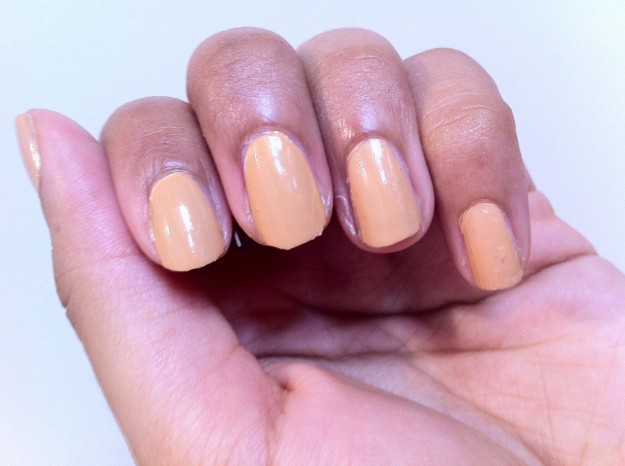 This applied just like regular polish, and set a bit matte, so I ended up putting a shiny top coat on it (which I would have done anyway).
I have to say: I didn't love the colour!  It was just a bit too nude for me, but I'm going to play around with the base, add some white and maybe some glitter into it and see if I can turn it into something I love.  My go-to nude shade is still Dior's Safari Beige, which came out last summer.
What do you think?  Is this something you want to try out for yourself?