So if you're into beauty, by now you've heard of Birchbox and other companies who offer you the chance to try high-end beauty items at a fraction of the price.  All you have to do is sign up for a subscription and they'll send you some full-sized, some deluxe sample sized, and some mini products each month to try.  Now, I've never gotten a membership but from the boxes I've received I haven't been hugely impressed with these because, lets face it, I get tons of samples to try anyways, and have a way with the counter ladies and can get my hands on sample sizes if I'm really hard up.  These days, all you have to do is walk into a Sephora and you can go home with a full skincare regimen that will last you a week – and you don't have to spend a penny in the story!
But then I got asked by Wantable if I wanted to try their new makeup box.  The concept was the same, but with a twist.  You first fill out a questionnaire saying what you're interested in, and then they send you corresponding products.  This way, you're not stuck with things you don't want or need, and the chance of you getting something you actually love is higher.  This worked for me.  I didn't want any skincare products, and am not even in the market for new eyeshadow or blush.  All I'm really after is new lippies, and they were willing to send me more of those.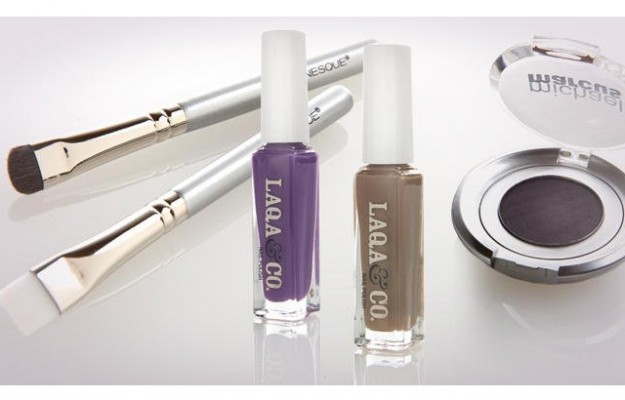 Well my box arrived, and it was full of some great things and some not so great things: some things that were truly forgettable were in that box, but the whole trial was worth it because I got one thing that I'm going to be treasuring for a long time: a Besame Cosmetics Crimson Cream Rouge (worth $22).  Besame Cosmetics is a vintage-inspired brand that I've had my eye on for a long time.  Apparently, their lipsticks are to die for, and the lipstick bullets are even gold-plated!  The Crimson Cream Rouge comes in a tin, and is a highly pigmented cream blush or lip tint.  You can apply it with your fingers and the tint lasts a long time.  It's the original lip stain and is a dark pinkish-red.
I'm so thrilled with the Cream Rouge that I got, and I'm pretty sure that I got it because of the preferences I listed in the questionnaire.  Of all the sample boxes I've received, this is the only one that's yielded something truly great and that I'm going to hold on to for a long time.
Check out Wantable (wantable.com) – they also do accessory and intimates boxes.  The makeup boxes have 4 to 6 full-size premium makeup products and a subscription is $36 (per box) and you can cancel any time.  A one time purchase is $40.