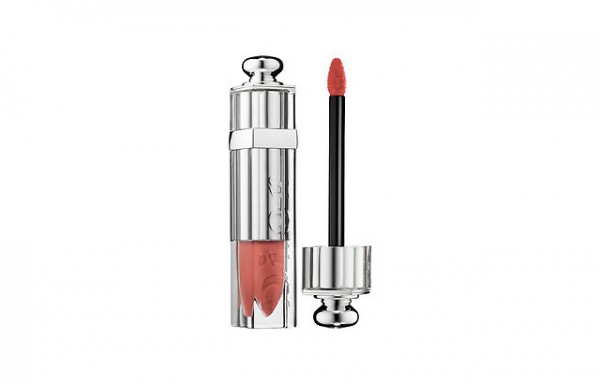 I don't know how it happens but when there's a new innovation in beauty, it seems that all the brands are able to jump on board at the same time, even if they're not owned by the same parent company.  Last year, the innovation was lip glosses that go on feeling like water and then stay on like your typical sticky lip glosses.  Dior Addict Fluid Stick was one, YSL's Glossy Stain was the media favourite, and Lancome's Lip Lover was the slightly more affordable and accessible version.
I never wrote about any of them because I didn't get what the fuss was.  Yes, the glosses feel like water going on but at the end, you're still left with something that's inherently sticky on your lips, and the staining that YSL offered didn't work for me because of the glossy sticky component.
But this summer, Dior has come out with the most perfect colour: 449 Ciel Rose is the most natural rosy lip colour that exists.  Yes, it goes on feeling like water and ends up being only slightly moisturizing, but then the gloss part slowly wears away until this just looks like your lips – and yes, it leaves a stain behind that's quite pretty and in the most perfect colour.
I'm sold and this lipgloss/lipstain hybrid comes with me wherever I go.
I wouldn't recommend getting it in a bright colour because it can look messy, but if you're able to find a "your-lips-but-better" colour that works for you, then this is a winner and easy to wear.
Ciel Rose is a limited edition colour, so pick it up this summer if it appeals to you.
Pick it up at Dior counters or Sephora for $35.