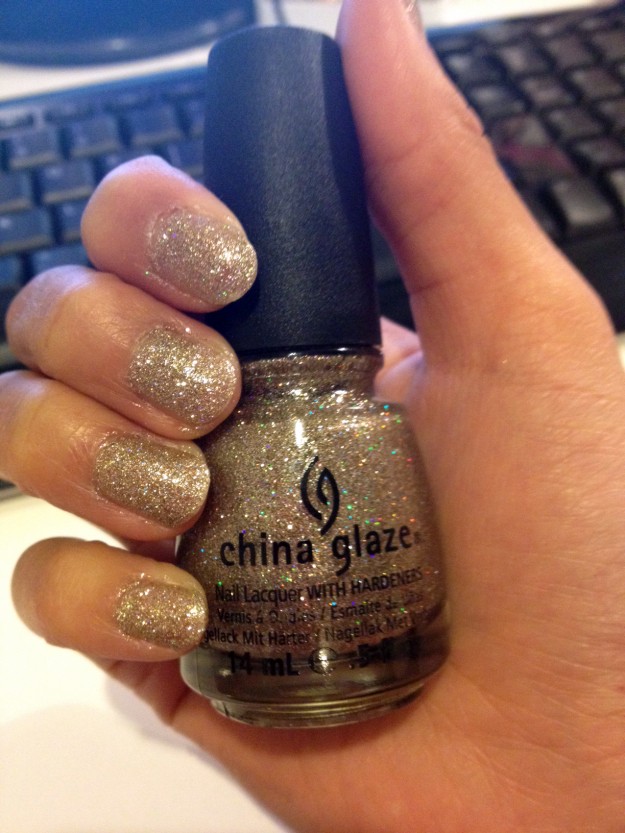 I'm not Lion is part of the Fall 2012 Collection by China Glaze called On Safari. Gorgeous and totally perfect for fall.
If you look closely there's light gold, silver, and holographic glitter if you look closely. The glitter is a little rough, like having sandpaper on your nails, but a bit of topcoat helps smooth things out. On my nails, I have 3 coats of polish and one of top coat.
What are your colour picks for fall?