So I've finally got my hands on a MAC Haute and Naughty Lash mascara, and since it's only available online at the moment, there's no way to go see this in person.  I thought I would put up an image of the brushes so that you can see for yourself what they look like.
The cool thing about this mascara is that there's only one formula, and all that's changing is the brush that you apply it with.  You can use the brush with the spaces and the fine combs to get more definition and length (bottom comb) and the thicker brush can be used to give volume.  I usually want a voluminous look so I actually use the fine comb to make sure that all the lashes are covered and then go over them again with the voluminous comb so that I have more drama.  And I only have to use one tube.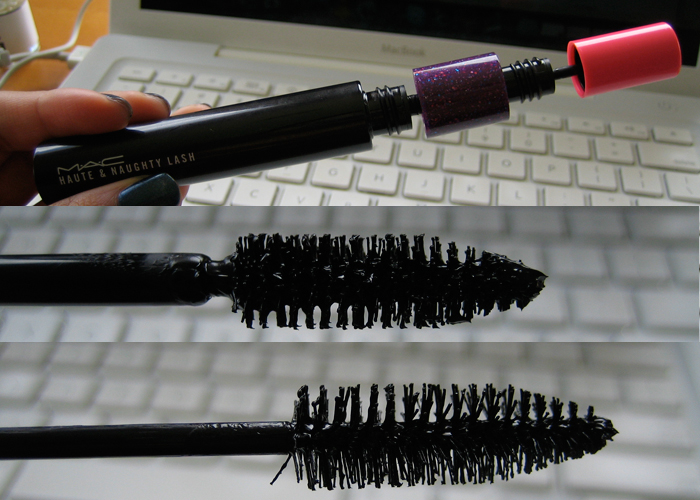 What do you think?  Are you going to order this mascara online or wait until it's in stores?