If you colour your hair on a regular basis, and especially if you do so to colour grey, you know to stay away from ammonia-free hair colour.  All it ever means is that the hair colour either isn't going to cover everything that you want it to cover, or it's going to wash out too quickly.
Safe hair colouring?  Probably no such thing, but now there's the new "safer" hair colouring system and you should definitely try it.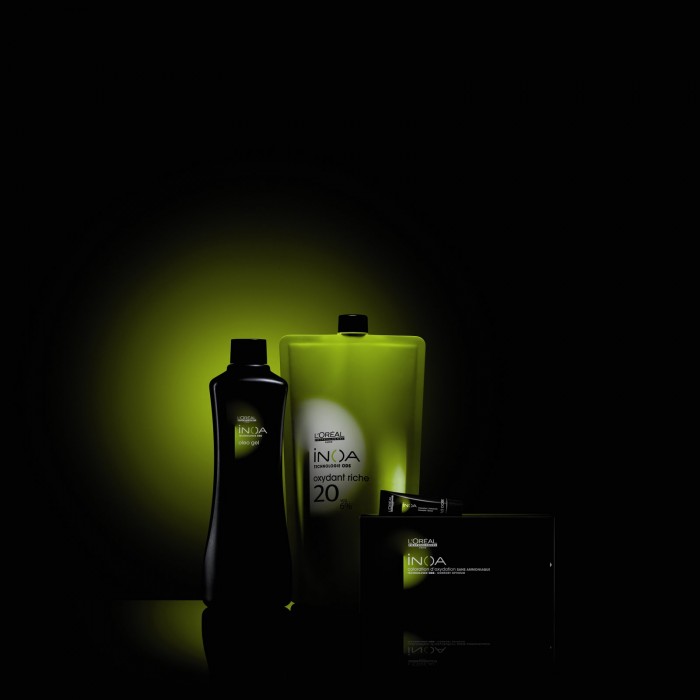 I'm talking about INOA.  It's totally ammonia-free, odorless, and actually has oil in it so it can condition your hair.  The system uses another alkaline agent to push the hair colour into your hair, and can even lighten your hair up to 3 shades!  Best of all it only takes 20 minutes, and there's no burning or stinging whatsoever.
I had the colour done at DK.Envy Salon and Spa here in Calgary, and they only charge $10 for the Inoa colour vs. any other line of colour that they use.  Considering the fact that this is better for my hair, and that I could colour my hair so often, this is most definitely a reasonable price to pay for a better colouring system. (Be warned though, how much salons charge for INOA is totally their own discretion.)
As usual, I was advised not to wash my hair for 48 hours after the colouring, and my blow out was so good that I actually waited 4 days before washing my hair.  It just looked so good that I didn't want to wash it!
It's been a few weeks and a few shampoos later, my hair colour is still rich, lustrous, and it looks like I could have had it done yesterday.  It looks that good!
Personally, if you're going to get a salon colour anyway, I would go with INOA.  They have the same range of shades that most colour companies have (in fact there are 50 different shades to choose from), and knowing that it's better for my hair means that I can rest easy while I'm getting it done.
Check out the L'Oreal website for an INOA salon near you!