I've come to the conclusion that if it says "Oxygen" on the bottle, I want it. First there was Benefit Hello Flawless Oxygen Wow Foundation and now there's IT Cosmetics 02 Ultra-Repair Liquid Oxygen Foundation.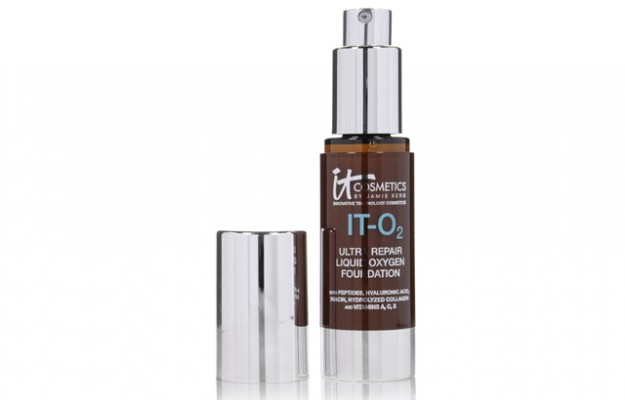 What makes both these oxygen foundations great is that they give your skin a dewy look that's not too heavy or makeup-like. When you wear an oxygen foundation, people will come up to you and tell you how awesome your skin looks, and only you will know that it's really the foundation and not your skin at all.
The foundation isn't overly moisturizing all skin types will find it comfortable to wear. It lasts the entire day and has light/medium coverage.
Pick it up on TheShoppingChannel.com for $38.