Sometimes, you don't have to buy something from the drugstore to get the best of what's available.
Case in point: It Cosmetics CC cream, which is a cult favourite. People love it for the amount of coverage it gives, and because of the fact that it's SPF 50.  It comes in 3 different formulas: matte, regular, and Illumination.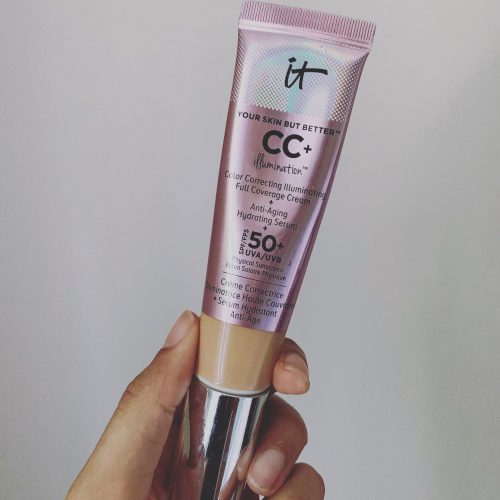 The It Cosmetics CC cream is $52.
You could also try the Maybelline Dream Urban Cover which also has lots of coverage and SPF 50.  Both formulas are basically high SPF foundations available in a range of natural-looking colours.  Honestly, they are my go-tos when I want to be protected during the day.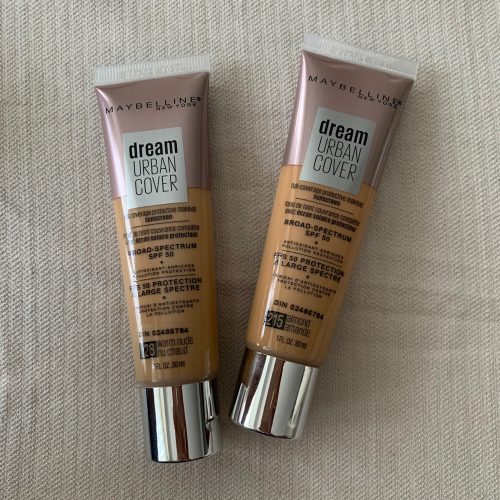 The Maybelline Dream Urban Cover foundation is $15.99 and available online.
Both foundations have some antioxidants and skin-helping ingredients – but the main thing is that even their packaging is similar, and L'Oreal is the parent company that owns both brands. I actually liked the Maybelline Dream Urban Cover best, because it has the right amount of coverage and looks so natural on my skin.
Have you tried these? What did you think?