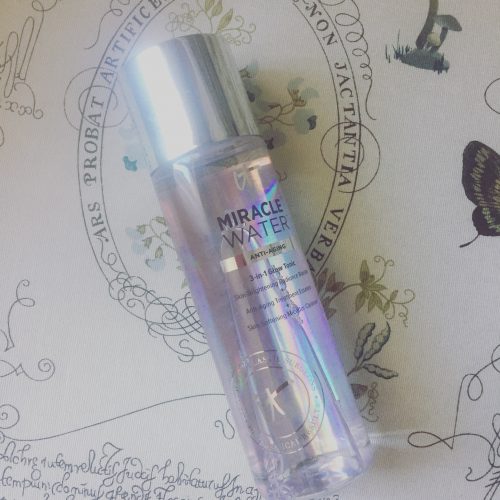 Meet the latest from It Cosmetics: Miracle Water 3-in-1 Glow Tonic.  Said to be able to cleanser, brighten and hydrate skin in one fell swoop.
There's a chance you've never met this kind of toner.
It does cleanser, but does it without any harsh cleansing agents.  There isn't alcohol in this Tonic, and nor is there any foaming agents.  You simply use a cotton pad to apply this on and wipe it off.
It won't tackle heavy mascara, and you're going to need a whole bunch of cotton pads if you want to really take off all the makeup on your face, so don't count on this alone to get the whole job done. However, this is a great finisher after you've removed your makeup, to get rid of excess residue, and to moisturize all in one shot.  I use it as a final step in the morning, or as my only morning cleanser.
$48 at Sephora.