Ok, my friends, I gotta say that I'm a huge It Cosmetics fan because their products are awesome. Soooo, I'm always a little biased when I talk about their products. BUT, I will say that I am on the fence about this CC cream. It is more like a foundation, even though it's only available in  6 colours – and I have the shade medium.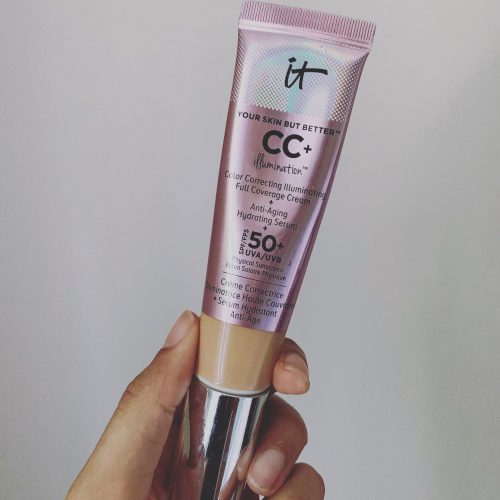 If you're looking for foundation-like coverage, then this is the CC cream for you.  I love using a foundation that has SPF 50 in it because then I have to worry less about sunscreen.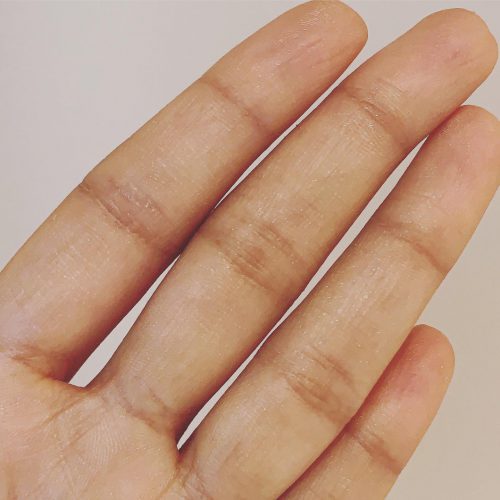 But check out how much shimmer was left on my hand after using this CC cream.  It was pretty shimmery which means that my face was shimmery too.  It looked more natural on my face than it did on my hand, but super be aware that this is a pretty shimmery cream.  It was toned down once I put powder on it and looked like a natural satin finish.
Available at Sephora for $52.