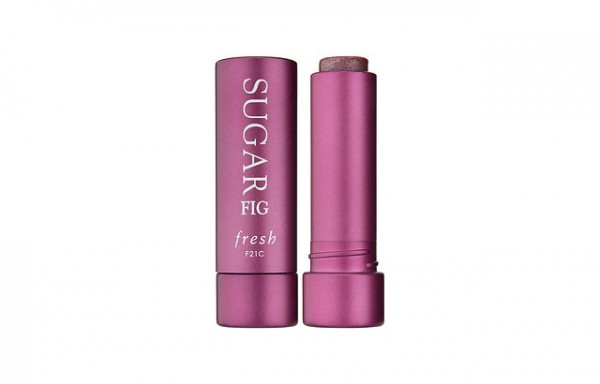 I'm completely a fan of Fresh's Lip Treatments – in both solid and gloss form, these are the best lip softeners around, albeit a tad pricy.
Still, I think it's so timely that this fall they've come out with a new shimmery berry hue called Fig.  Berry lips (think plums and wines) are going to be everywhere this fall so start thinking about how you're going to wear yours.
The deeper colours of the lip treatments are quite pigmented and add colour to the lips but no stain.  These stay solid in the winter, but sadly are quite melty in the summer and are best kept out of the way of children (and I'm speaking from experience here).
Get yours at Sephora. $26.