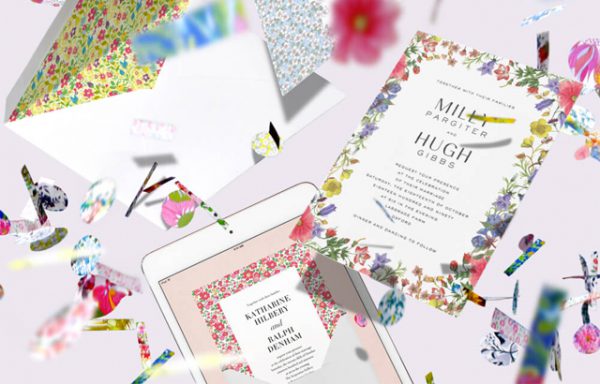 Guess what? It's my birthday today!  Normally, I like buying perfume on special occasions, but I don't know what I'm in the mood for right now, so I haven't gotten anything.  An update on that soon, but any suggestions would be appreciated!
Let me talk for a minute about invitations, which I use frequently enough for my childrens' birthday parties.  There are a plethora of invite sites out there now, but the one that I'm using more often than not is Paperless Post. If you check out the website, you'll see that it's a little different looking than most other invite sites – it has a clean layout and looks chic.  
In fact, it's made that way because it offeres something other than your standard invitations – you can get invites that are "designer".  There are invitations designed by the Kate Spade brand, by Oscar de la Renta, and even by the Rifle Paper company.  There are invites that you can order paper copies of – perhaps to send to people who don't check their emails very often, or even just as a memento of a special occasion.  All the standard holidays are there: birthdays, anniversaries, save-the-date cards, and more.  
Check it out and tell me what you think!