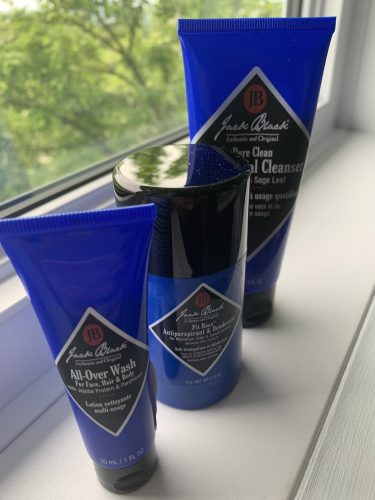 With shipping the way it is right now, it's definitely too late to order anything for Father's Day, but I thought I'd share that we are testing out some Jack Black goodies around here.  In rotation is the All-Over Wash ($10.50), the Deodorant ($25), and the Pure Clean Facial Cleanser ($25).  I haven't tried the deodorant myself but I've used the All-Over-Wash and the Facial Cleanser and I liked them both for the clean foaming that they give.  They're both pretty basic cleansers but they aren't too drying which is good which is a chance from a lot of men's products that are out there.
More on Jack Black soon.
And no, Jack Black has nothing to do with the actor Jack Black.
You can find the products online at getjackblack.ca.