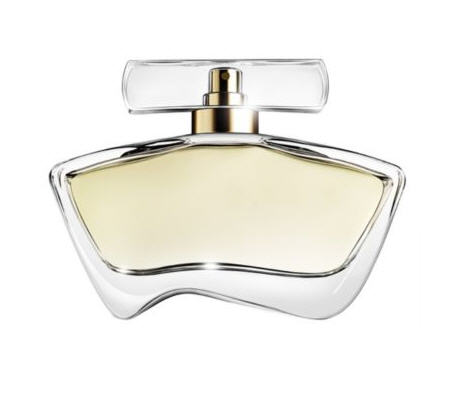 Jennifer Aniston wanted to create a scent that wasn't too much like a strong traditional perfume and smelled like clean skin off the beach. Before going any further, I have to say that if that's all she wanted, there are tons of scents that would have fit the bill. One of the Marc Jacobs Splash series might have done the trick, or the Dior Eau's that have been released slowly in recent years. Both series are light and fresh and can give a rather subtle scent.
But I guess Jennifer Aniston was after something that had a touch of laundry detergent in it too.
So salt and detergent is what we end up with but in a pleasing form that is Jennifer Aniston by Jennifer Aniston.
This is an eau de toilette so it stays light and fresh without any heaviness or sweetness. That also means that if you're looking for a scent that lasts the whole day, you're not going to find it here. The notes are just too light and fresh to be able to adhere to the skin very well. Reapplication is suggested, but this may not even be a scent that takes you into the evening time because of its lack of depth.
Jennifer Aniston has notes of citrus, rose water, jasmine, lily, violet, sandalwood, golden amber, musk. Though scents turn sweet on my skin, I did not detect any amber notes, and the sandalwood and musk were present mostly in the dry down giving this scent its soapy notes. The jasmine is light and fresh and smells almost airy. Rose water hardly smells like anything and so to have it as a note is to almost not have it at all. The scent does open with a light floral citrus, and stays pretty consistent throughout its wear.
It's really a light and pretty scent that would appeal to a large number of women, and so if this is one that you were thinking of gifting, it would be a good choice.
If my opening led you to believe that I didn't like the scent, then I apologize because I do think that it's pleasant. It's just not a game changer or something that I think is particularly amazing. It also reminds me of a skin like scent from Bath and Body Works' scented moisturizing body mist from a couple of summers ago, so I feel like it's a scent that's classic rather than completely new and original.
In any case, it is not available at Sephora, and you can purchase it in store and online!