Ok, this is really the last.
I know that Jennifer Aniston gets so much flak for being boring, but I think that she just sticks to what really works for her but changes things up in a subtle way.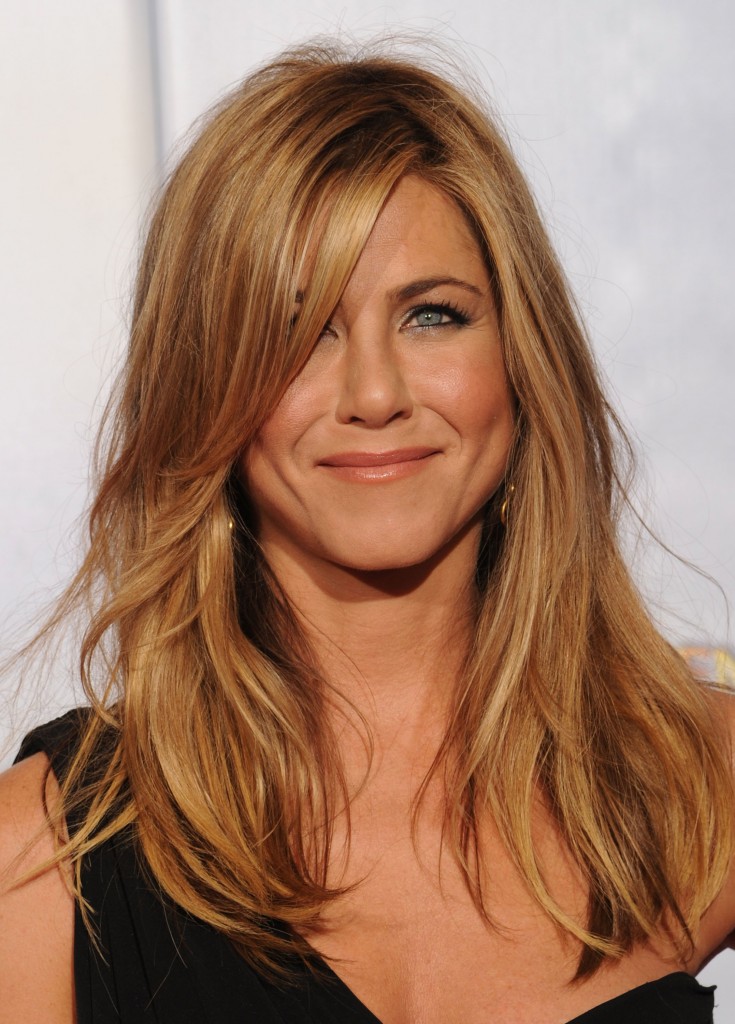 Take her hair over here.  Yes, it's the same honey hue that it's been for years, but at the Golden Globes, it's beachy and windswept even though the weather is anything but.
People, this is what I call channeling your inner glam – you dictate the mood and style and you can make yourself whatever you want to be.  If you want to be glam on a weekday, then that is up to you.  If you want to rock red lipstick at a simple dinner out with your girlfriends, then you should!  Bring it!  Jen did.