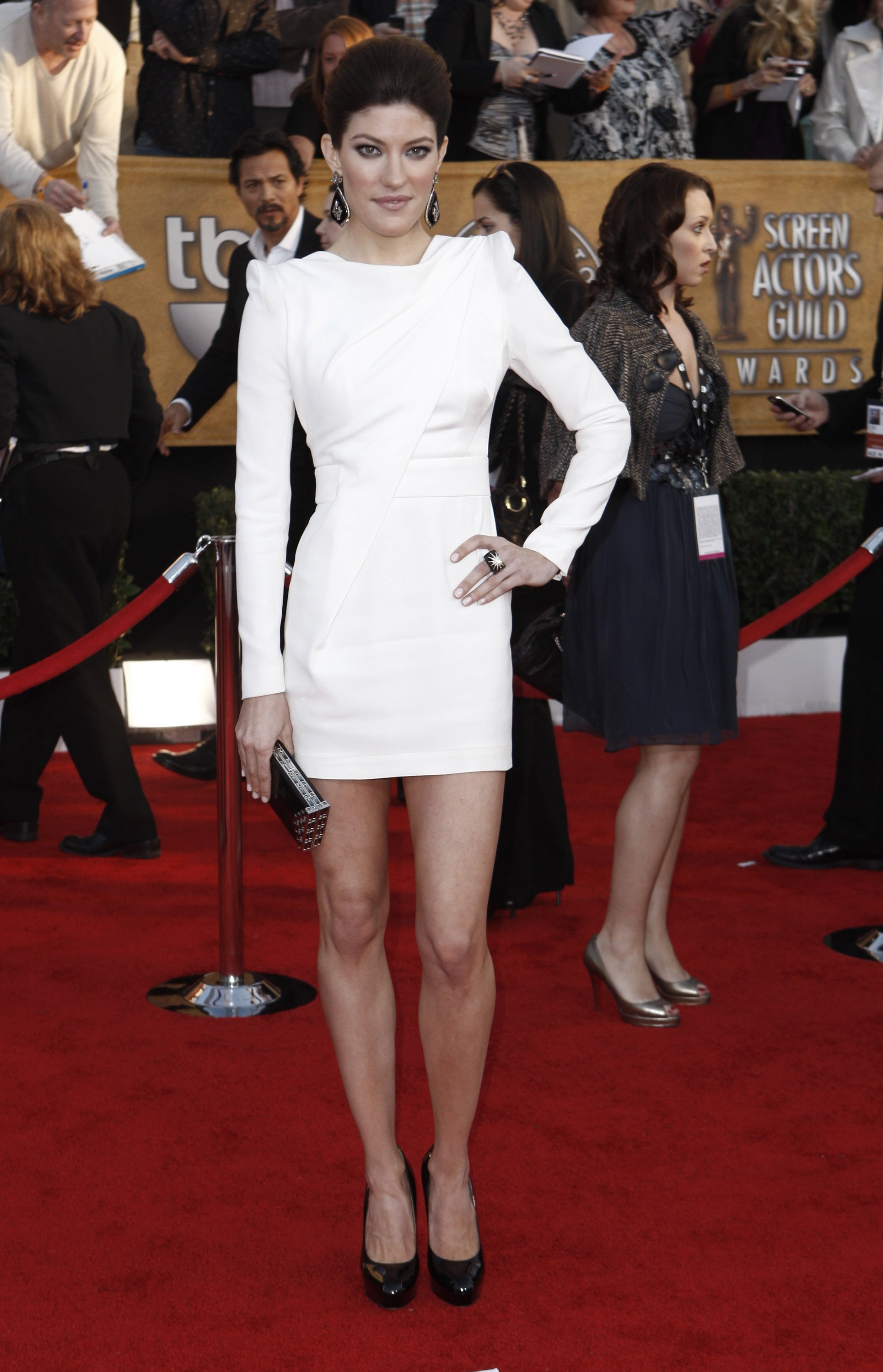 I'm a huge fan of Dexter and I think that Jennifer Carpenter does a fantastic job in it, but I am so not a fan of her hair at the SAG awards.  I get that her hair stylist was probably playing off the structural look of the dress which makes it look kind of futuristic, but this style of dress has been around for a couple of years at least, and you don't need to play it up anymore – it's normal.  The big pouf just looks silly.
A+ though for makeup and accessories.  I love that they have character and aren't overly blingy, because really, going out with the bling is the easy way to go – it's much harder to find interesting accessories that can coordinate with your clothes.
White's also probably not the best colour for someone so pale to wear, but hey, she looks good from head-down so it's fine.