I saw The Back Up Plan this weekend, and it was so obviously dreary.  It's a good think that Jennifer Lopez is so easy on the eyes because that really made an hour and a half of this tripe easy to sit through, although I was very close to falling asleep right at the end of the movie.  Actually, I just couldn't bear to watch the last 15 minutes, and I know that I'd be able to guess the end anyway, so I left.  Oh well.  I didn't lose any sleep over it throughout the night.
I definitely think that the woman can act though – I just wish that she was more adventurous when she picked her movie roles so that we didn't have to watch the same predictable story lines all the time.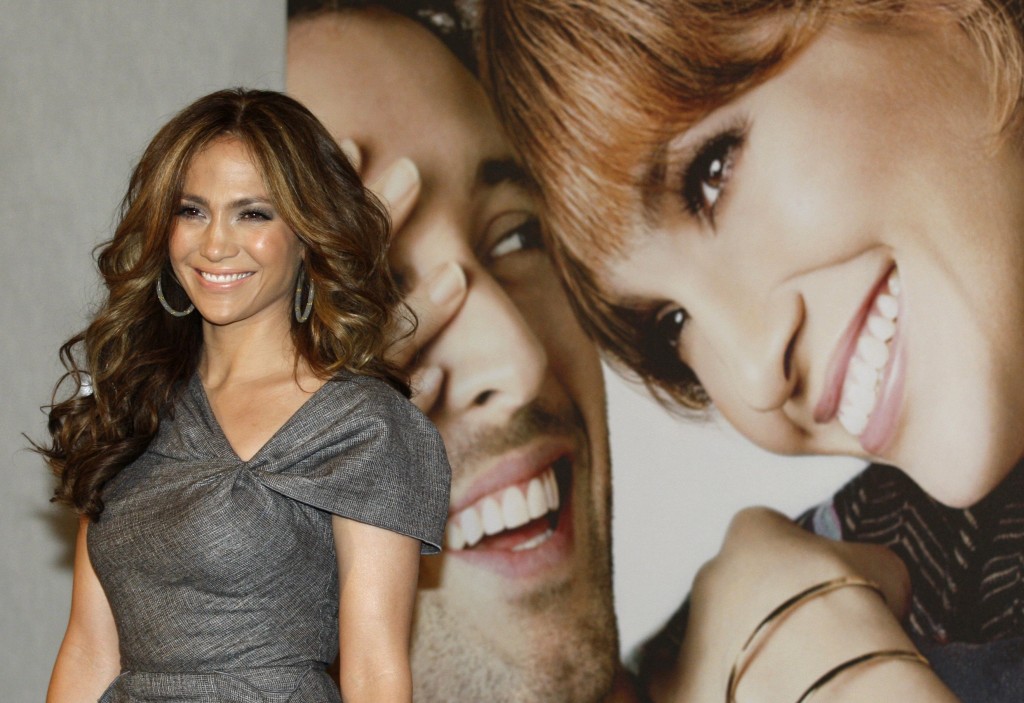 Jennifer was in good shape for the role, and she looks great at all the press events for the movie.  I love this fitted grey dress, and the loose curls paired with her eternally bronze skin.
Did you see the movie?  Did you love it?