I loved the bangs and the makeup, but what really caught my eye is Jennifer Love Hewitt's manicure and pedicure at the premiere of Cafe! Check it out, she totally does the feature nail look and totally pulls it off!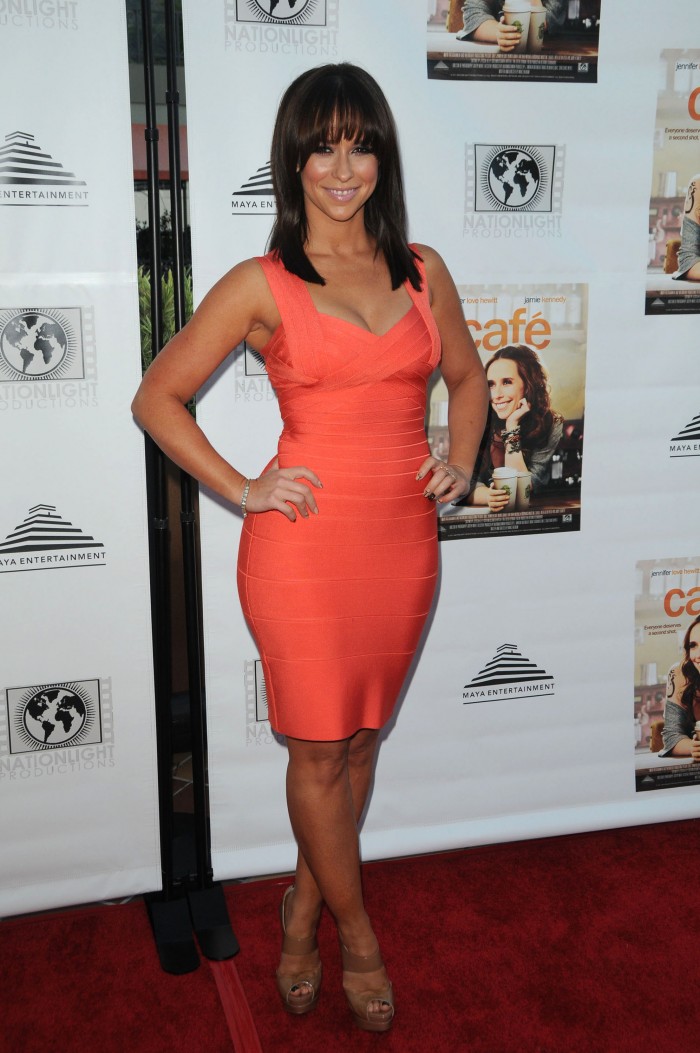 Hewitt has paired nude nails with a black design, a feature nail with black polish, and then a manicure with something similar! I like the pairing of nude and black, and I also like that the design is so random. What's on one hand isn't repeated on the other and then the pedicure is totally different. So cool.
I'm a little too OCD to make my feature nails this random, but I'm definitely going to try it with my next manicure and see how that goes.