…natural beauty at its best.  Because there's no MET gala this year (it's usually the first Monday in May which would be today), we're going through past MET looks and showing you some inspiration.  Jessica Alba is a natural beauty, and the best makeup for her is what makes her look like herself.  This look is from 2014.
We couldn't help but love Jessica Alba's makeup at the MET Gala.  Her makeup was done by Lauren Anderson, and Anderson posted this on her Instagram.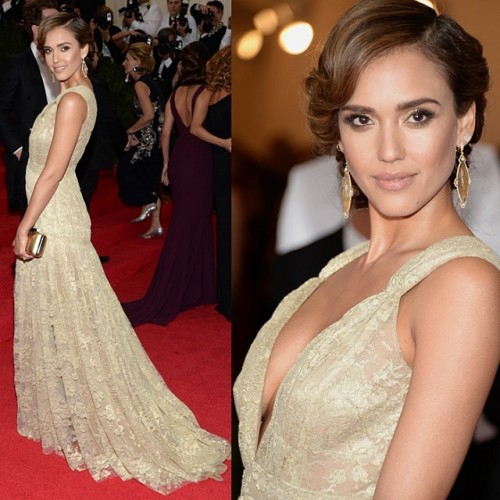 The look is perfect.  A defined cheek, contour on the eyelid, and then a natural lip.  It coordinates well with the gold dress.  Alba could have easily gone the ultra-glam red-lip way, but I like this: her natural beauty shines through.