Check out Jessica Biel on the Cover of July's Glamour magazine – she actually looks good!  And she definitely needs a new makeup artist for her day to day look, because if she can look so good for the cover (and yes, I realize that she's been photoshopped, and those lashes are fake, but still!) then she can do it for real life.  (More images after the jump!)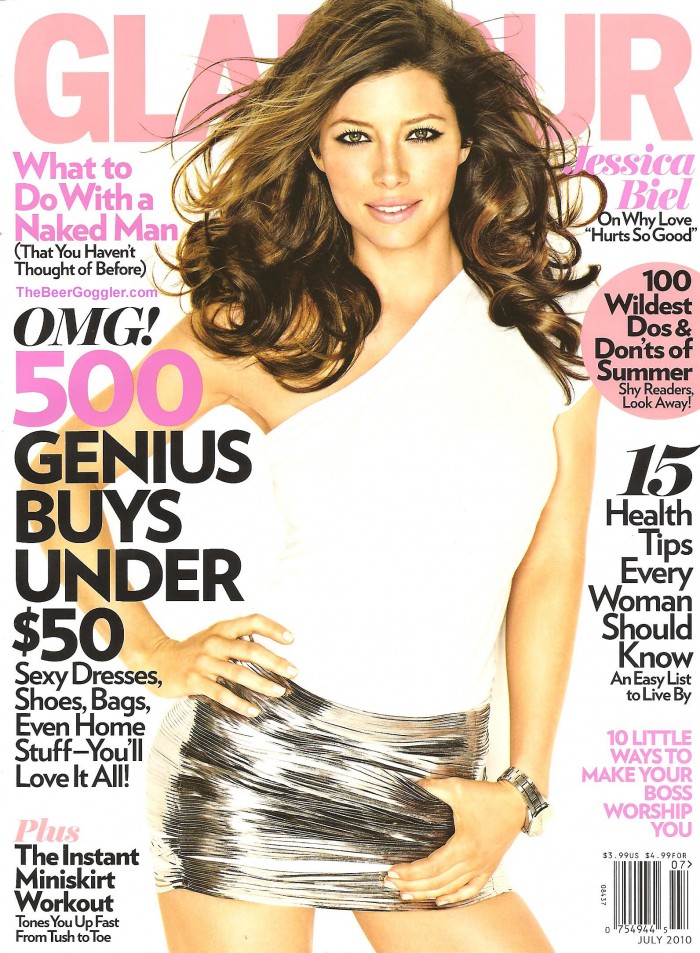 The mega-dark eyes, rimmed with brown liner, and a pale but pretty lip is working well for her, and just make her seem more glam than usual.
Of course, they say that you can get those lashes with fake lashes from Revlon because that's the brand that Biel represents, and I do agree that those lashes are pretty darn good.
I'm also loving all the white dresses they used.  White is a hard colour to pull off most of the year, but it works so well in the summer, and with all the glitz on these dresses (especially the Prada one!) they are perfect for a night out.
Don't forget that you can click on these images and see them larger!