If you're like me, then maybe you like to stock up on the sets of products that you can get around this time of year.  It's a great way to try some products and see if they work for you.  The Lano Jet Set Travel Essentials couldn't come at a better time for me. I was actually going on a trip and I took it with me. What I realized is that you actually get a lot of product – my trip was for 4 days, but the cleanser and the face bases that I got were enough for at least two weeks of daily use.
Take a look at these cute essentials.  The cleanser is foaming but not drying.  The day cream has vitamin E in it but it's pretty basic and great for any skin type.  And the Recovery mask is one that can help ultra dry skin that's only going to get dryer on the plane.  You leave it on, but if you just need a hit of moisture you can wipe it off too.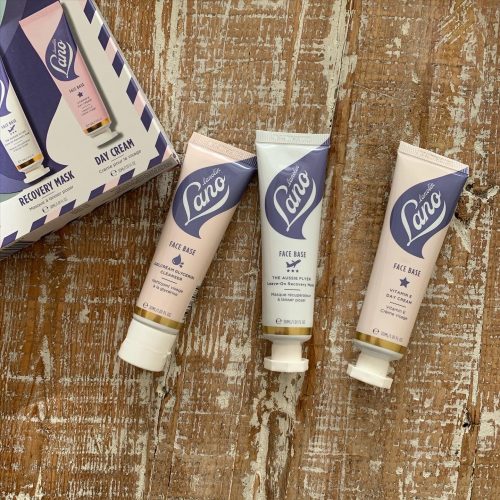 $36 available at Sephora.