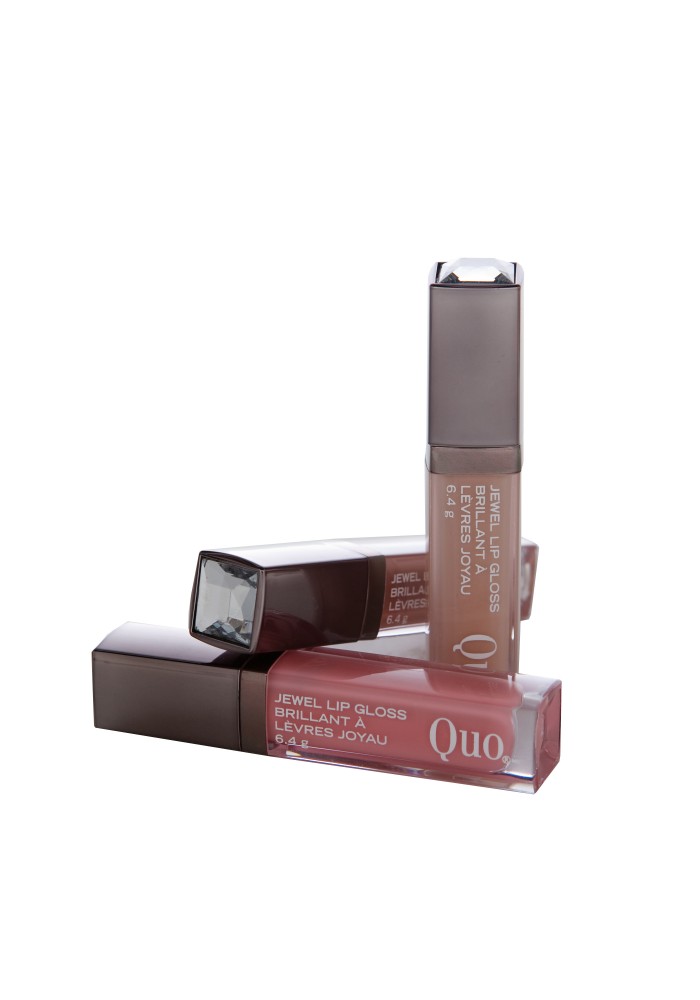 As much as I can try out lipsticks and wear them when I want longevity I'm really a lipgloss girl at heart.  I love Quo's Jewel Lip glosses.  They are the same as Quo's regular glosses, except for the fun plastic jewel on the top of each tube.  These are perfect for stuffing into a stocking or throwing in as a hostess gift!
They're pigmented, have no shimmer, and come in colours that are really easy to wear!  I have the beige one in my bag at all times because it goes with every single eye look, and I'm loving the hot pink for going out.
The texture is honey-like, and really reminds me of MAC's Lipglass but for $12 each, these are definitely the better deal and my preferred colours.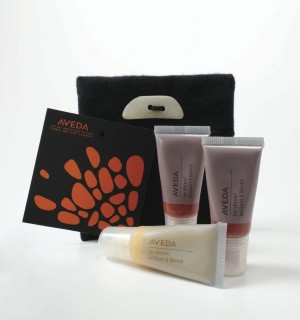 I'm also loving Aveda's Lip Trio when it comes to stocking stuffer options.  These make the cut because they come in an organic cotton travel pouch that has a handcrafted tagua nut closure.  It's created by artisans from Columbia and purchased using fair trade practices by Aveda.  Aveda's purchasing of the nuts helps 400 families by supporting their trade and acres of their rainforests for hundreds of year more.
All artisans are paid a fair wage and are offered safe working conditions.  Your purchase of the Aveda gift helps world communities and the rainforest!