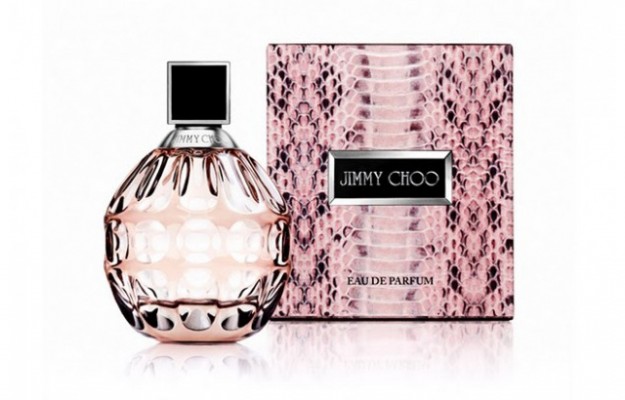 Latest this March is Jimmy Choo Eau de Parfum by Jimmy Choo.  What perfume has to do with shoes, I have no clue, but I suppose it's an aspirational lifestyle they're selling.  If you can't afford the shoes, get the perfume, and you'll almost be as stylist as Carrie on Sex and the City.
I found the perfume to be a mix of fruits and patchouli with some citrus right at the beginning.  The perfume is definitely strong and meant for those that have personalities to match.  I wouldn't wear it, but I know people who would.  The drydown is nicer than the initial scent.  It's a bit muskier and heady, just slightly sweet.  The great thing is that the pear doesn't last as long as the toffee which is nice.
The bottle is to die.  Heavy glass that reminds one of Murano glass, it'll look pretty on the vanity no matter what the juice inside is. It reminds me of the Viktor and Rolf bottle which was super pretty as well.
Available for $73 for 60ml eau de parfum, at Holt Renfrew, The Bay, Shoppers Drug Mart Beauty Boutiques and Murale.