London Rain – there's nothing that smells quite as good as the air after a rainfall, and Jo Malone's latest collection builds on that idea.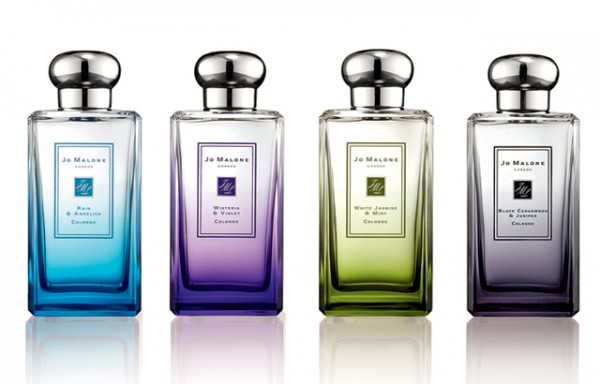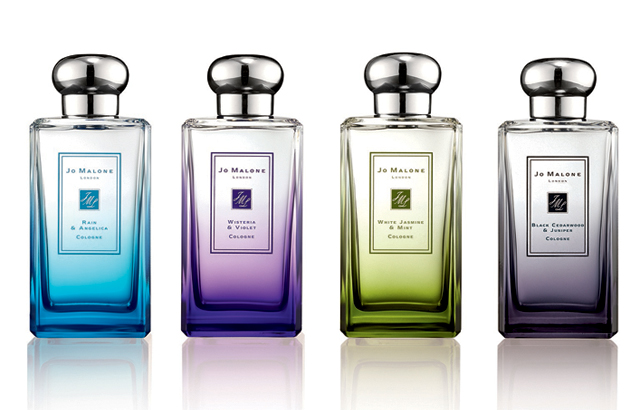 The London Rain Collection features four different scents in a large 100ml bottles ($135 each).
The four scents are:
Rain & Angelica
Glassy beads of dew, awakening a London park at dawn. A revitalising scent, enlivened with herbaceous angelica and juicy lime on an earthy base of vetiver. Aqueous and clear.
Wisteria & Violet
A soft morning shower, soaking purple wisteria cascading over London stone walls. Infused with the wet-petal scent of violets and water lily. Rainwashed and intoxicating.
White Jasmine & Mint
An afternoon cloudburst, drenching gardens exuberant with jasmine, lily, orange flower and rose. Eccentric with its dash of scrambling wild mint. Enchanting and refreshing.
Black Cedarwood & Juniper
Midnight rain. Seductive with the carnal touch of cumin, chilli leaves, and aromatic juniper. Dark with cedarwood.Humid with moss. Modern and urban.
The first scent that I smelled was Black Cedarwood & Juniper.  This is a very masculine scent (although all Jo Malone colognes are technically unisex) and really works well on men.  It's different from most male scents in that it's without the overbearing sharp citrus notes.  It's definitely urban in that it's a cool sharp scent, and lacks any kind of warmth.  The juniper and cedarwood work so well together, and I did try to wear this myself but it just didn't work on me.
I've also smelled White Jasmine and Mint, which is turning out to the hit of the collection.  This is definitely a more feminine scent and is simply fresh and floral.  The Jasmine, Lily, Orange Flower, and Rose are so pretty and jasmine is the overarching note that I get when I wear this.
This collection is limited edition.  Jo Malone is available exclusively at Holt Renfrew.