I love Jo Malone London scents.  For the most part, they are fresh and clean and I love the almost simplicity of them.  The names are simple but the scents are so thoughtful that they are anything but basic.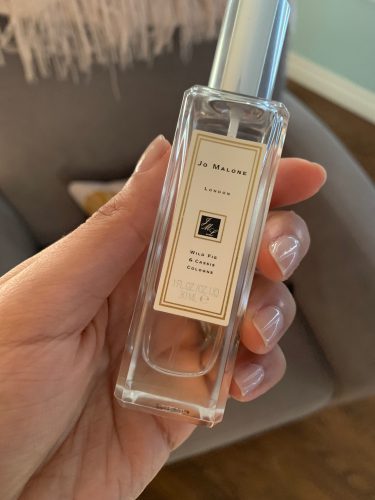 Wild Fig and Cassis has been in my collection for almost 10 years – I got it in 2010, and recently I've been pulling it out more and more.  It deserves to be worn because it's the perfect springtime scent.  It was limited edition, but it is still available in a home candle format.  Am I worried that I will wear it so much that I won't love it anymore?  Nope.  Am I worried that I'll finish it and then miss it so much that I won't be able to get it anywhere?  Not at all.  I actually think that if you love something, you should use it more so that you get maximum enjoyment out of it.  I tell my kids: play with your favourite toys until they break.  Then you get new toys!  I wear my favourite clothes all the time, and wear new clothes immediately.  Things are meant to be enjoyed, life is meant to be enjoyed.  Life is short.
Wild Fig and Cassis is a perfect March/April scent.  It is green and fresh, with real fig notes but not ripe fig notes.  Have you had a fresh fig?  I have.  The ones in this perfume are not ripe and that's ok.  They smell fruity but they're still on the tree. The fig is blended with a juicy cassis and cherry note with drydown notes of pine and cedarwood, which I love.
My only problem with this scent is that the longevity is brutally bad.  I can spray 10 spritzes and come back for more hours later.  No bueno, so I won't say that this is proving long-lasting pleasure but very temporary change of scent.
Enjoy it while it lasts.
Available online at various (non-authorized) retailers, but more readily available in candle format, which might have more of a longer burn time.