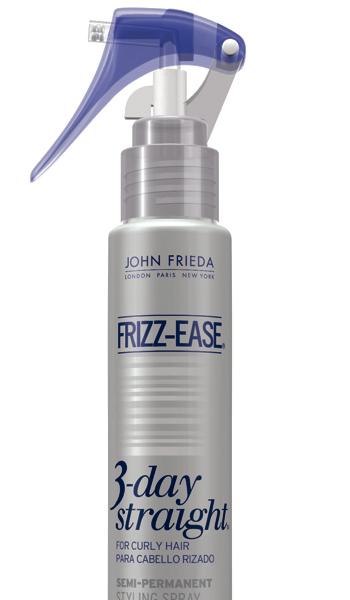 Ten or so years after the launch of its Frizz Ease serum, John Frieda is still changing the game.  New is their 3 Day Straight product which is one of the best blow drying products that I have ever tried!
Thank you, John Frieda for giving me a product that lets me do a salon-quality blow out all on my own.  No, I didn't change my technique or hair dryer, all I did was spray my hair with this stuff and then blow dry like usual.  When I was done, my hair was straight yet super soft and touchable.  It was shiny and so smooth.  Smoother than I'd ever been able to get it before.
Really, I have nothing but a rave review for this product.
Was my hair still straight 3 days later?  Yes, but I live in a super dry climate and my hair rarely gets out of place 3 days later.
Try this if you have curly hair and like to blow dry it.  You will love this just like I do.