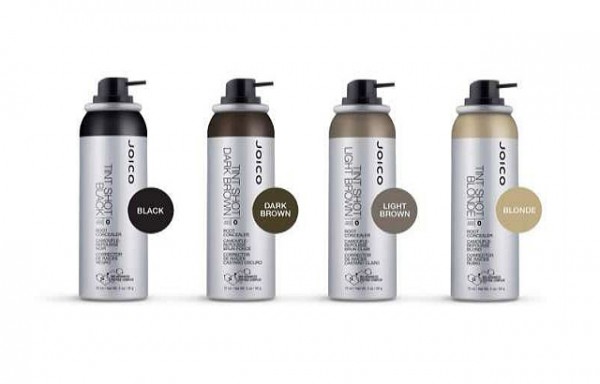 …where has this product been my whole life?  Seriously, if you colour your hair at home and dont' have a ton of greys, this is a game changer and when you have little children and not enough time, it's a total life saver.
Basically, the tint Shot Root Concealer is like a targeted tinted dry shampoo that you can spray directly on your roots to cover up new growth.  It has special polymers that adhere to hair so it works a little better than a dry shampoo but it isn't like a hair spray because there's no tacky feeling aftewards.  It washes out easily and if applied at the right places, it won't rub off on your pillows.  Case in point: I apply just at my part where the grey is obvious and easily covered up.  It can buy me at least a couple of weeks more before I have to go colour my hair again!
Also, if you have thinning hair, you can also apply to areas where hair is a little bit thinner and it gives the appearance of thicker hair.  It really does work like a dream.
The Tint Shot comes in black, brown, blond, and light brown.  I've been using brown and light brown and I've found that although I can get away with using either, actually the brown is the most natural to my real hair colour so it works better.
Pick it up online or at a salon near you.