You know it's good when you get to the empty stage and then cut open the tube to get out every last drop inside.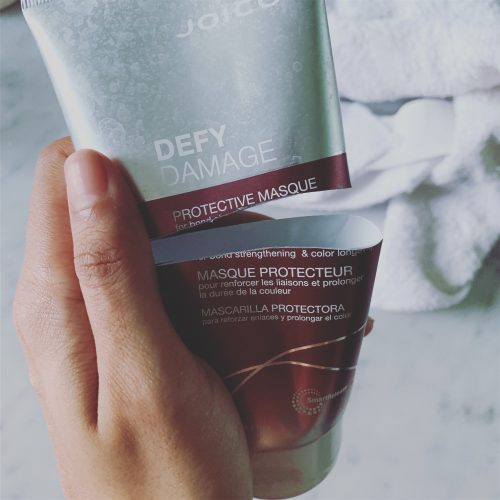 That's the case with this Joico Defy Damage Protective Masque. It's super thick and rich, silicone-heavy formula was great at coating every single strand of hair and made it less prone to frizz.
Guess what? After cutting the tube open, I got atleast 3 more generous uses of this conditioner so it was totally worth it. Use it once a week on dry and damaged hair. If your hair is superfine, you might find this to be rather thick and heavy – it's certainly one of the heaviest conditioners I've used and that's why I kept it in my rotation. I have lighter conditioners for everyday and heavier ones for once-a-week masking.
Available in salons. About $27.