This summer there are two brand new lipstick trends – jump on them now and they'll take you into the fall season too.
The first is the '90's dark lip. Think dark eggplants, burgundy, deep chocolate brown, and even black and navy blue lipstick. The best way to wear these is matte and long-wearing.
The other new trend is metallic lip trend – also back from the 90's. It's might feel hard to get used to, but start with wearing colours you normally wear in just a metallic finish.
Jumping on new trends doesn't have to cost you a lot of money thanks to NYX. Their new Liquid Suede Cream Lipstick is available in brand new trendy colours, and they also have a new Cosmic Metals Lip Cream. Each is $10.


What I love about the lip cream formula is that it doesn't dry too fast. You apply it, have enough time to get it perfect, and then it sets to a long-wearing finish. Eating and drinking will take some of it off, but these lip creams really last and last. At the end of the day, they're actually difficult to take off – you'll need a wipe, makeup remover and then finally some soap. You need to get them on perfect and they stay on perfectly too.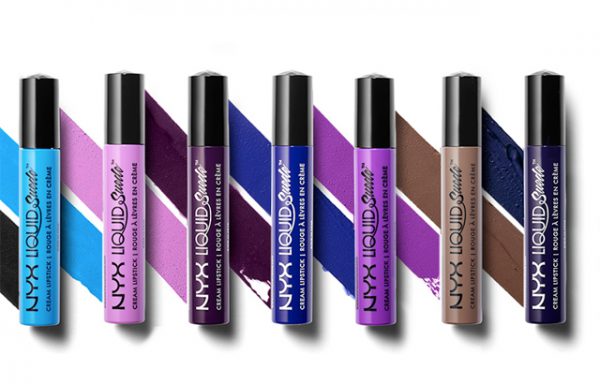 The Suede lip creams are totally matte and feel soft on the lips. They are so easy to wear especially if your lips aren't already dry.
The Cosmic Metals Lip Creams are not matte and actually finish to a glossy finish that's a little sticky.
Pick them up at London Drugs for $10 each.