I really wish I had taken a picture of the empty jar, but I just forgot.  I know, I've reviewed a whole bunch of face creams lately.  There was the Sothy's Noctuelle which has vitamin C in it and is meant to be used at night time.  This was really the most lusciously moisturizing cream I've tried in a long time. It's best for those with dry skin.
There was also It Cosmetics' Secret Sauce which was also moisturizing but known for having lots of antioxidants in it.  The texture was on point and it was great to use any time of the day.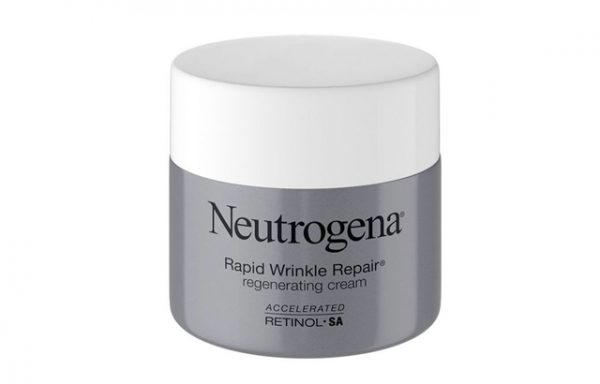 But none of those were exfoliating and sometimes that's just what your skin needs, and if you have oily skin like me, you need that more often than not.  So I love Neutrogena's Rapid Repair line  and I've written about it a ton because I'm a Neutrogena "Skincare Expert" and their Rapid Repair moisturizer with SPF is my all time favourite day cream because it has a bit of retinol but also SPF 30!
The cream has hyaluronic acid and retinol in it to help moisturize and exfoliate your skin, and although it's a nice thick cream, it's not so thick that it bothers my oily skin.  It still sinks in very easily and makes my skin look slightly glowy.
Pick it up in drugstores for $38.99.