Summer is almost here, and so we're so happy that Veet has offered this giveaway to our readers. The giveaway includes everything you could possibly need to be hair-free this summer and is valued at about $100.
Hair removal company Veet has just launched a new line of products that are inspired by nature. Most interesting is their new jar wax which is made up of 100% naturally-sourced ingredients. You can find these products at the drugstore, or you could win all of them this week!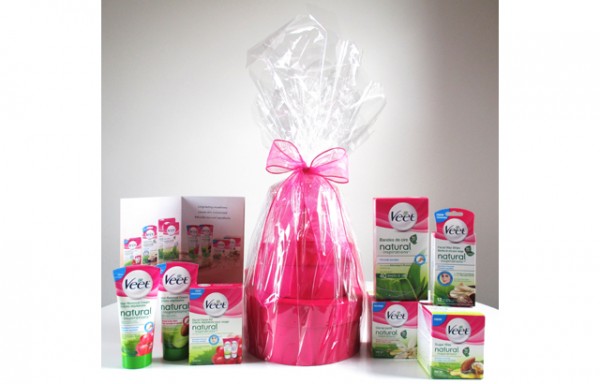 You could win the following:
• VEET Sugar Wax, the first sugar jar wax introduced in the company's history, formulated with 100% naturally sourced ingredients
• VEET Facial Wax Strips, formulated with 95% naturally sourced ingredients such as pine resin and shea butter, designed to easily and effectively remove unwanted facial hair for up to 28 days
• VEET Wax Strips for legs and body, the 95% naturally sourced formula with aloe leave skin stubble free for up to 28 days, removing even short, stubborn hair
• VEET Facial Cream Kit, an easy to apply cream enriched with natural grape seed oil VEET Hair Removal Cream, enriched with grape seed oil and avocado oil
Want to win this gorgeous prize?
Just leave me a comment telling me what your summer plans are!
I will pick a winner on Thursday, May 15th.