Nicole by OPI has released another set of six Kardashian Kolors this spring. This "kollection" is centred totally around Kim – which I think is great, because I think that she wears the most iconic colors anyway.
Check out the swatches below.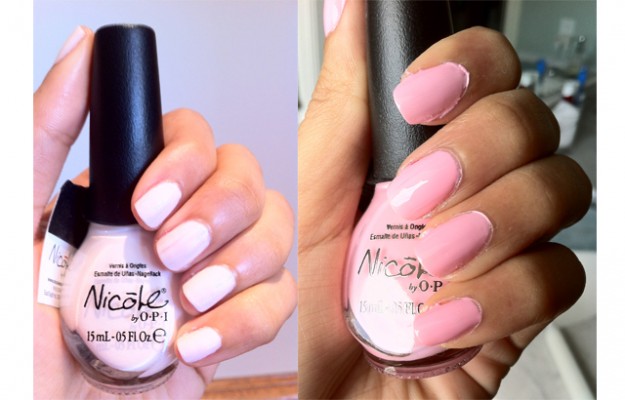 The colours above are:Others Pale By Kim-parison, and Kim-ing Pink. I found that the the cream formulae were very thin, and thus were difficult to apply without streaking. For best results, I needed 3 coats, whereas I feel that with a very good polish, just 2 should be needed.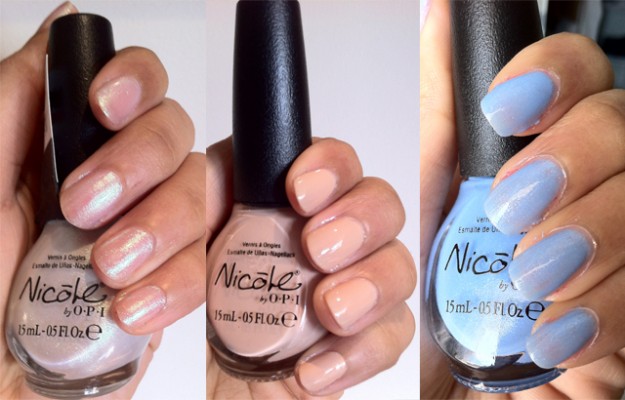 The above colours are: Lights, Kim-era Action!, Kim Konfidential, and Nothing Kim-pares to Blue. Of the entire collection, Kim Konfidential is definitely my favourite. It's the perfect nude shade.
The final shade in the collection is Here Kim's the Sun. It's a different shade because it has no pigment but just has flecks of glitter in it. It's a pretty shade, but probably best used on top of another polish.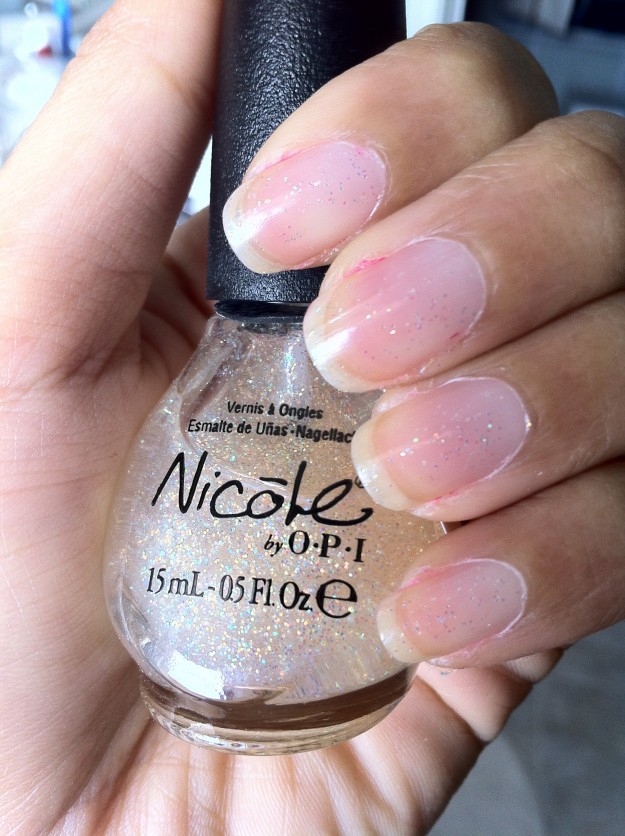 The colours are available in drugstores now.