You can just tell by looking at my nails that this colour is a keeper. The application was super smooth – in fact, I can't remember the last time I used a nail polish that went on this beautifully! I did get full coverage in 2 coats, but I wanted a thicker, more opaque, and more polished look so I went for 3 coats of nail polish instead. I can't get over how shiny and pretty the colour is and how smooth it is.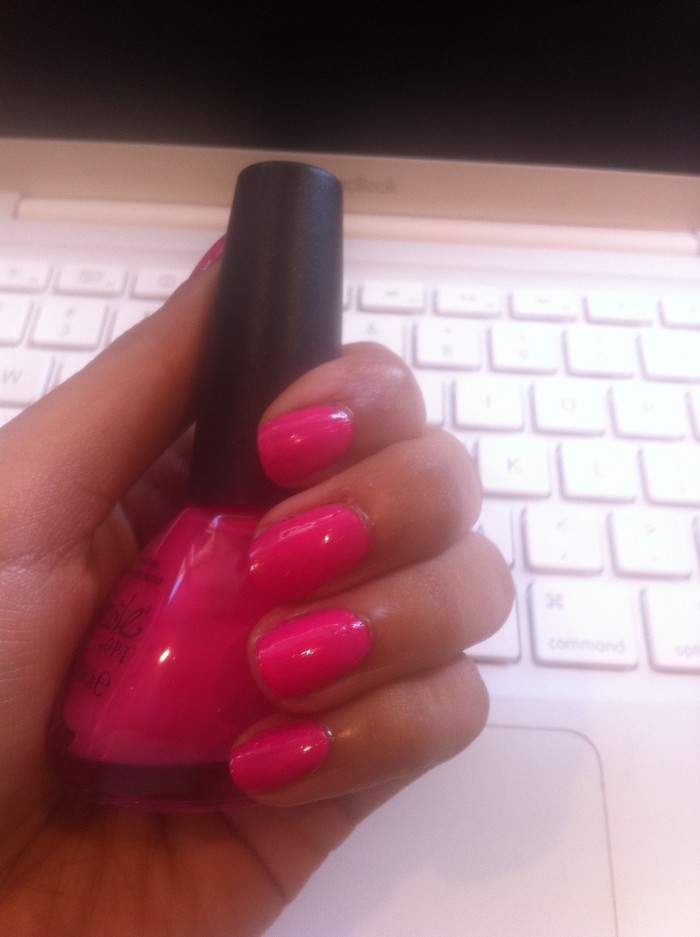 All Kendall-ed Up is a cream in the real sense of the word. There is no shimmer or glitter in this polish and I really like it that way. The staying power is phenomenal, and it should be considering that this is Nicole by OPI polish. So far, this is one of the best colours that I've tried. I know that I really liked the sparkly ones but this one wins because it went on so easily and stays on.
Check out the Kardashian collection for Nicole by OPI at drugstores this November.