The Kardashian's latest venture: nail polish!
This November, Nicole by OPI will launch Kardashian Kolors – a set of 14 colours including everything from taupe to pink to bright reds and corals.
Check out the colours.  Which ones do you want?  I definitely want Kim-pletely in Love because it seems similar to the light pink that Kim Kardashian wears all the time.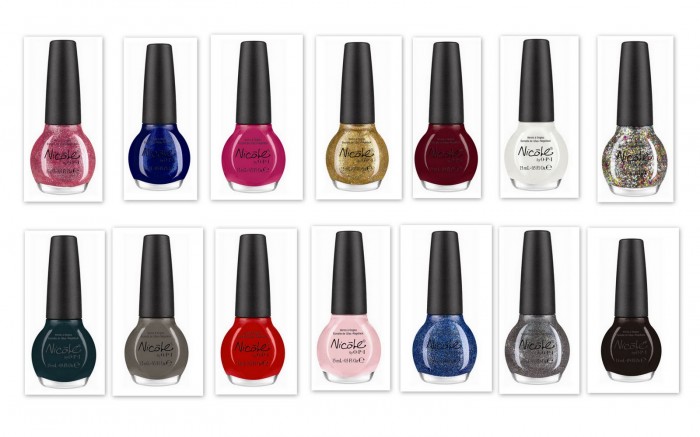 The colours are:
It's All About the Glam  
Shimmering-white glitz for the glamorous gal!
Kim-pletely in Love
Finally! The pink of her dreams has arrived.
All Kendall-ed Up
Powder your nose and get some pink on those toes!
Wear Something Spar-Kylie
Glitter-ly the prettiest pink ever!
Sealed with a Kris
Handle with care: This klassy red is top-of-the-line!
Rainbow in the S-Kylie
Girls just wanna have…glitter in every color!
Disco Dolls
Glittery gold glam gone wild!
Kendall on the Katwalk  
A head-turning blue-green with a "sparkling" personality!
Listen to your Momager!
If you don't, you'll never see this fabulous blue again!
Follow Me on Glitter
A glittery deep gray that always has something to say!
My Empire…My Rules
This take-charge taupe is always on-trend.
Khloé Had a Little Lam-Lam
A deep dark emerald worth falling for.
Hard Kourt Fashionista
This delicious deep brown is the chicest hue in town!
Kourt is Red-y for a Pedi
And this captivating coral looks "fab" on everyone!
Again, these will be available at the drugstore in November.