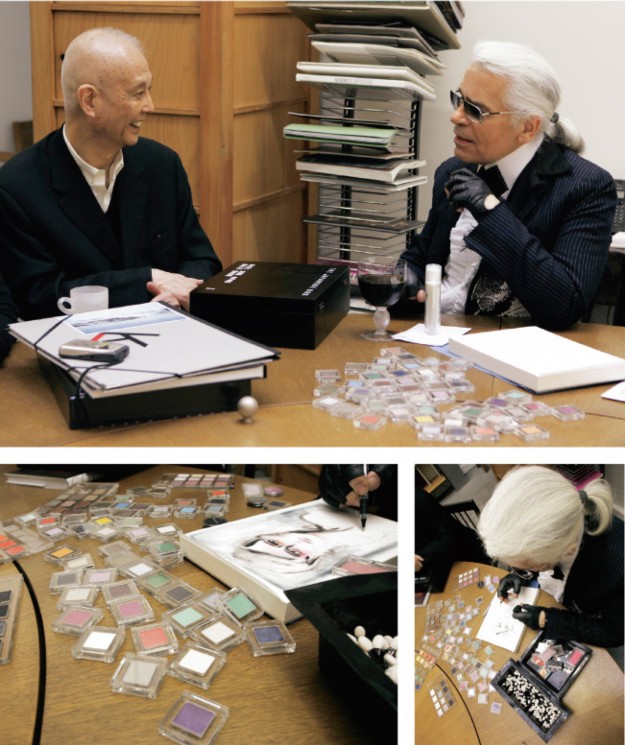 This is exciting beauty news: Shu Uemura's Holiday 2012 collection will be with Karl Lagerfeld.  Called Karl Lagerfeld for Shu Uemura, the collection is important because apparently Karl already uses Shu eyeshadow to colour in his sketches.
The best part is that the packaging will also be designed  by Karl, and we're crossing our fingers that it will included limited edition bottles of the famous Shu Uemura cleansing oil!
Actually, the whole collaboration is interesting because to date I haven't heard of a Karl collection for Chanel, and you would think that Karl would be using Chanel shadows to fill in his sketches.
Karl Lagerfeld for Shu Uemura will be on counters November 2012.
Will you be checking out this collection?  Let us know in the comments!