Kate Winslet is going to be presenting an award at the 2010 Academy Awards, but her silver YSL dress, isn't my favourite of the night.  I think that it makes her look a little bigger than she is, and something that was one piece rather than 2 would have been better for her figure.  Also, pleating at the waist is never a good idea, don't you think?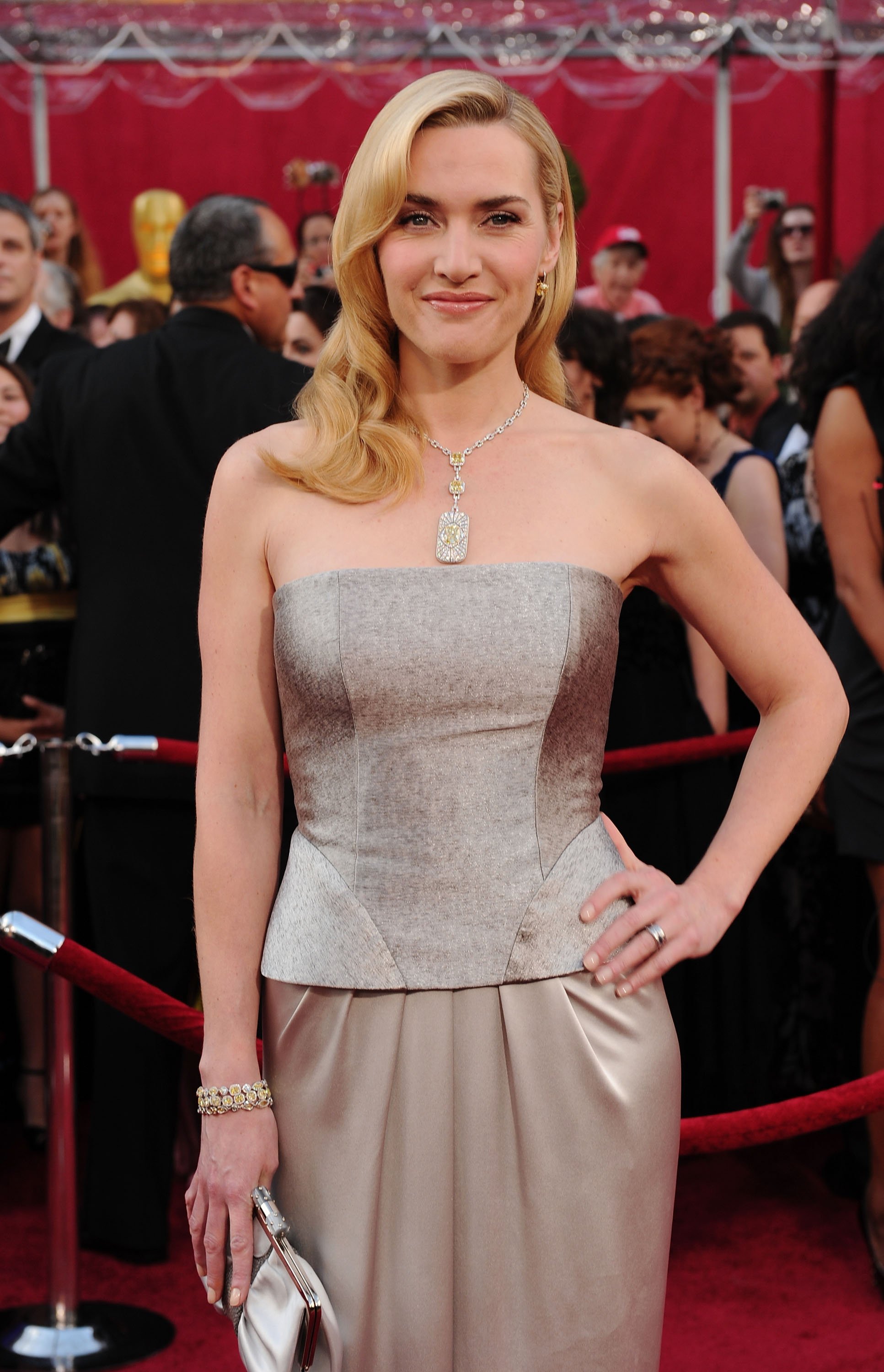 My favourite part of this whole look is the diamonds at her throat and wrist!
I do think that Kate has probably the best hair for tonight.  It looks glamorous which matches the prom-like quality of her dress, and because the makeup is quite plain, you do notice the hair a bit more.