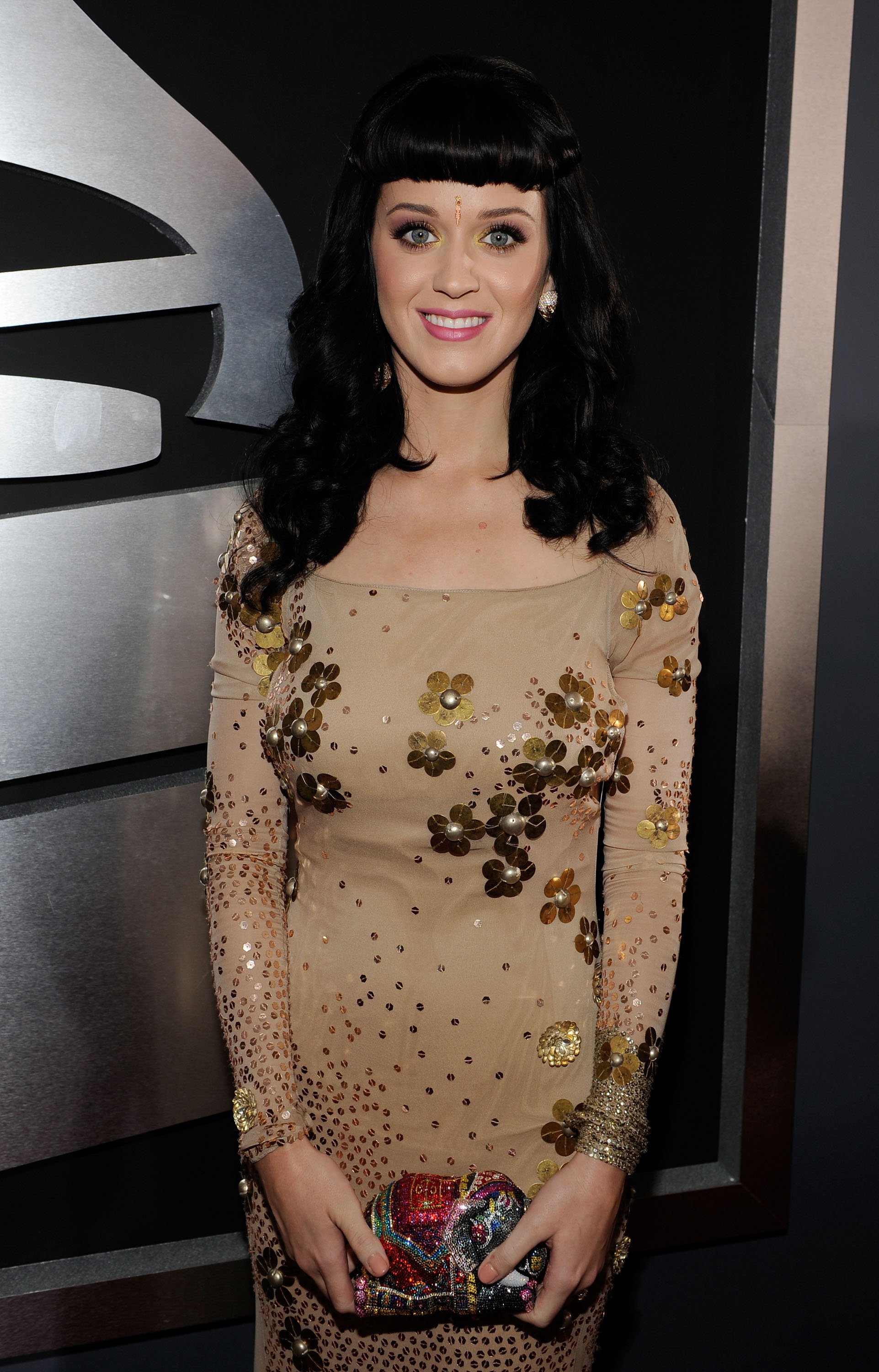 Whoa.  Normally, I would be all "why is Katy Perry wearing a bindi" but you know what?  Katy Perry can do no wrong for me.  She looks great!
I think the thing I love most about her look is that she always has such lush lashes, and she has them on consistently.  Obviously, there is no way that those are real, but she has been wearing them since she first arrived on the scene and kept them ever since, AND there's been no press release going around about them being mink or anything like that.  I would be that they are Shu lashes, and they look fantastic on her.
Hair and makeup is fantastic, but I don't know how I feel about her dress.  The colour is a little anti-glam, but it's still sparkly so that counts for something.  Perry did just do a trip to India with Russell Brand, so I"m guessing this whole look was heavily inspired by that, and it really works.