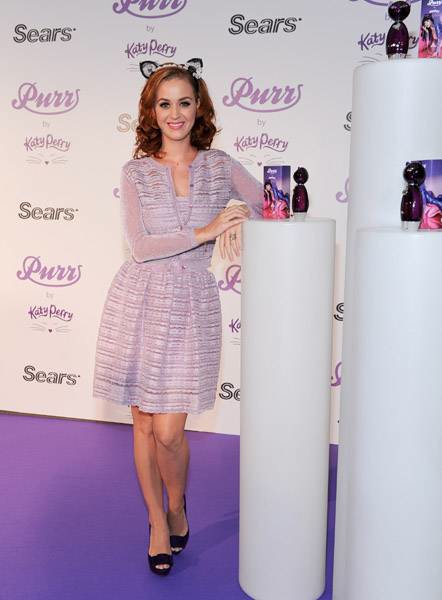 Last Thursday, Katy Perry launched her new perfume, called Purr, in Toronto.
I haven't smelled the juice but I love her look here: ginger hair, flawless makeup, a chic dress, and best of all, kitty ears.
Has anyone had a chance to mosey down over to Sears and smell this yet?  It's on my to-do list for this week, so I'll eventually report back!