I had to post this: I have a few sprays – a few days worth – left of this fabulous scent.  It's discontinued so I was torn whether to use it or keep the last little bit.  I mean, once this is done, I'm just going to move on to something new anyway, but will I miss it?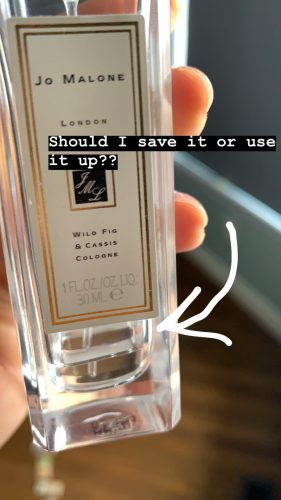 At the end of the day, it's a consumable so I should just consume it since that's what I'm meant to do.
You can read my original review of it here.