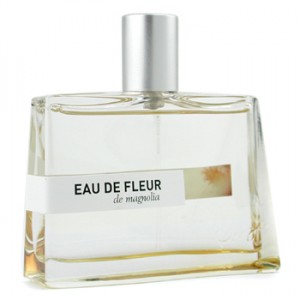 If you're a fan of light and airy perfumes, you have to check out this trio of Kenzo Eau's. The scents came out in 2008 and are often overlooked because of the cult favourites Amour and Flower are what get attention.
The story behind the scents is that each is named for a Japanese tea and is to evoke a soft scent. There is Magnolia, Tea, and Silk, and by far my favourite from the three is the Magnolia. It is a fresh floral because there are opening citrus notes that then lead into the magnolia.
All the scents are well done – they are not boring, but they are simple and they work. Kenzo has said that it will be adding to the collection each year, so lets see what this fall brings! You can get Kenzo fragrances at most department stores.