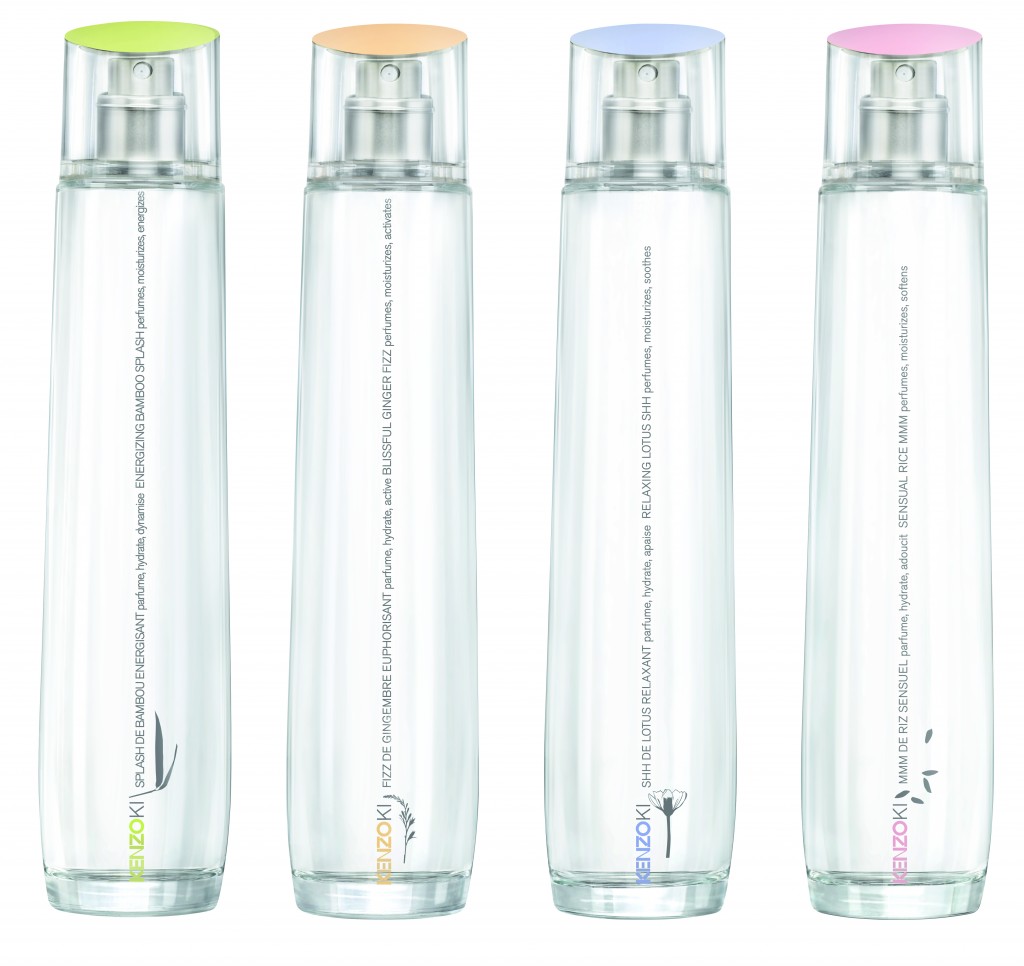 If you've ever used Kenzo skincare products, you know that they put so much thought into not only how well each product works but also how it smells and what effect that smell will have on your mood and overall well-being.
If you've ever wanted to smell like a Kenzo beauty product, you're in luck.  They have just released the Kenzo Beneficial Water's collection.  The scent of all the Kenzoki ranges is captured in these mists which aren't just perfume, but can revive the skin and freshen and set makeup.
There is Bamboo Splash, which is crisp and green.
Blissful Ginger Fizz helps energize and invigorate the skin and mood.
Sensual Rice MMM, is my personal favourite and smells like sensual rice steam.  It's warm and comforting yet feminine scent.
Relaxing Lotus SHH is the last scent is a powdery white lotus scent that helps relax and soothe.
All these scents are available exclusively at Kenzousa.com and will retail for $45 U.S. They are perfect Eau's for the summer, so that it's easy to match the scent of your skincare to a light fresh scent that you can carry with you throughout the day.