Two new Blond Absolu shampoos are part of Kerastase's Blond Absolu line. One is clear and hydrating and makes hair brighter while the other has a deep blue pigment and helps retone hair and keep it ashy-looking.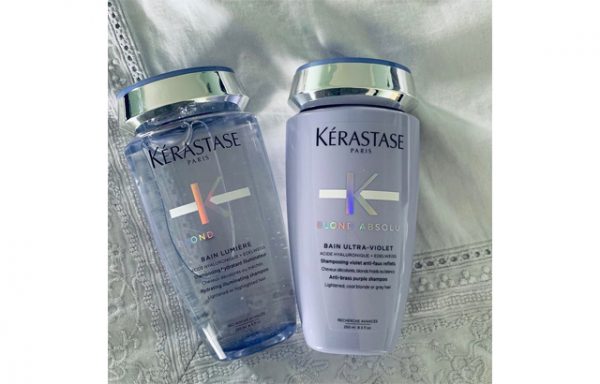 I've been using the blue one when I wash my hair and it's a great shampoo even though it's not moisturizing.
Available online and at salons for $45 each.