Kerastase has to be one of my favourite brands for styling, and so I turned to it for hair spray.  If we're talking strictly hairspray, there are two kinds to choose from: Laque Couture and Laque Noire.  Couture has lighter hold and Noire has more hold.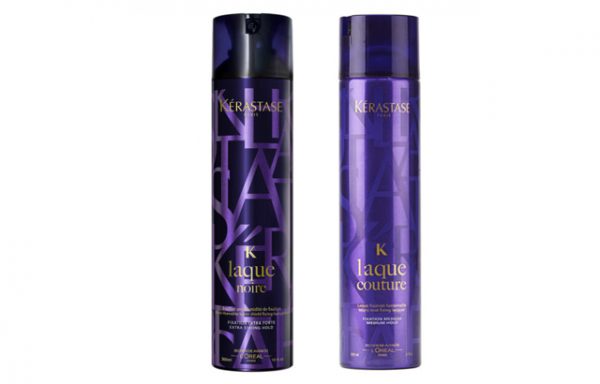 What I love about both of these is that they're not glue-ey or sticky and they dry shiny making your hair looking better than it was before.
My favourite is Laque Couture because my hair is usually worn down, so I like it to have some movement.  I've gotten used to using it so much that I really notice when I haven't because those are the days that even a little bit of humidity will make my hair look more frizzy than it was before.
Lacque Noire is better for updos or hair styles that need to last through more humidity.  Always start with just a little bit and then add more if you think your hair is falling.
There's also Lacque Dentelle which is the lightest hold available.