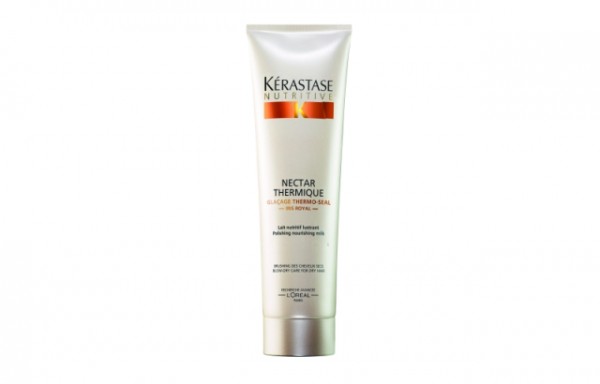 Super dry hair needs extra care, and so I've put Kerastase Ciment Thermique on hold and switched over to Nutritive Nectar Thermique as my blow-dry and hydrating cream. I gotta say that I'm so impressed. After just a couple of weeks of using it, I've noticed that my curly hair is way curlier which, for me, is always a sign of healthier hair.
But, this thick cream (it's denser than the Ciment Thermique) is still best used for blow-drying. It leaves your hair super smooth and protects it from the heat, which is a must.
$43 at Kerastase.ca.