I love shopping for beauty products, but nothing is more daunting than being at the salon and seeing a whole wall of Kerastase, all of which promises to make your hair shiny, nourished, and smooooth.  WE all want all of those things, but how do we pick the right products for our hair, really.
Kerastase must have known what we are up against, because they've launched an online diagnostic tool that lets you figure out what you should be using with just two simple steps.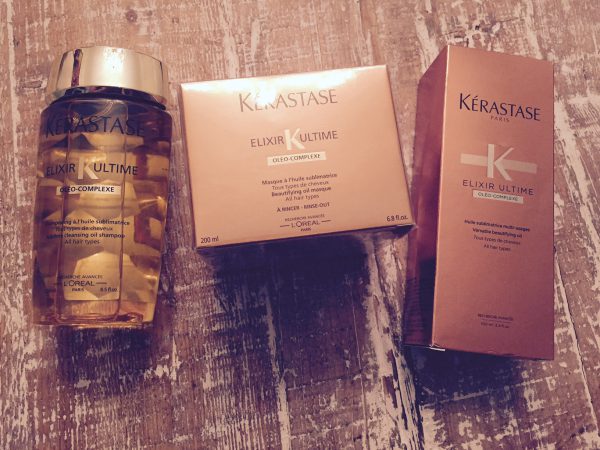 In my case, because I colour my hair and need products that can hydrate it without build-up, the tool suggested that I use the Bain Elixer Ultime, the Masque Ultime, and the Elixer Ultime Imperial Tea.  All of those are super hydrating but not so much that they're going to weigh down my hair and cause it to lose its lustre.  
The Elixir Ultime Imperial Tea has to be my favourite product.  A variation of the original Elixer Ultime oil, (which I haven't used since 2011!) this is a thicker version infused with tea to help prolong brilliance in color-treated hair.  It's easy to use – just like any serum – and smells so good (floral).  Like the original Elixer Ultime, it leaves hair super soft and easy to manage without weighing it down. 
The Bain Elixer Ultime and the Masque Ultime are great – they are super hydrating but not heavy.  I love that the shampoo is clear so that it's an effective cleanser and gets the gunk out of your hair. 
Head over to Kerastase's Diagnostic Tool site to try it for yourself and find the perfect hair products for you.