Kerastase's Resistance line has been my go-to since February to take care of my hair and keep is healthy so that it grows longer.  I've been getting monthly treatments at Jerome Salon, and at home I'm using Kerastase's Resistance Serum Extentioniste.
This is a serum for your scalp, as opposed for the lengths of your hair.  You put it on using the dropper (10-12 drops) and then massage it in with your fingertips.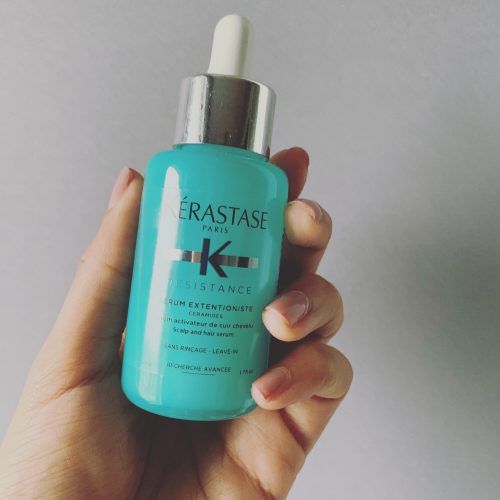 It's a leave-in formula that's absolutely non-greasy and feels like nothing on your hair.  There are ceramides to help protect and moisturize the skin on your scalp, and help you grow healthy long hair.
I'm about half-way done the bottle.  Truth be told, most days I forget to put this on, but I do use it and I think it's making a difference.  Hair grows more on a clean healthy scalp than on one that's oily or dry, so scalp health is important and this is one step that can help.
Available at salons or online for $57.