I've already written about Kerastase's styling products – I've loved all the ones I've tried, and I really think that this is one line that you can't go wrong with.
Most recently, I've been using their Serum Oleo-Relax, which is the less-intensive of the hair serums they offer.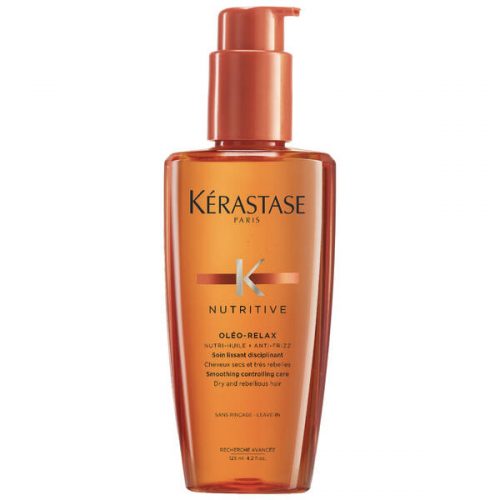 Right off the bat, I noticed that there was something different about this. It was less greasy and more liquidy than most of the other serums that I had used and it sank into my hair really easily. The liquidy texture meant that it was hard for me to apply too much and that I could easily apply it all over.
I put this into wet hair and found that when my hair was dry, it looked more conditioned and was less frizz-prone for the rest of the day. It's one of those serums that's basically fool-proof and seems to have been designed to use at home with stellar results.
$48 at salons and online.