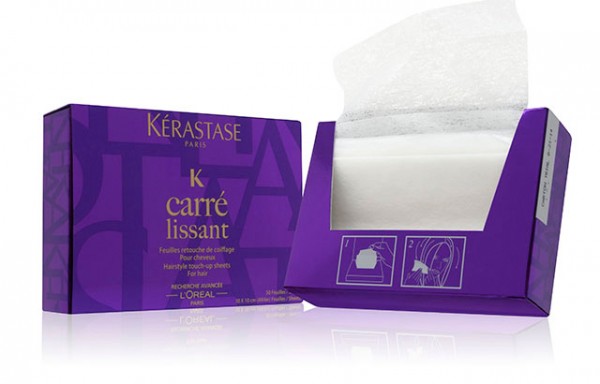 If you've struggled with static in your hair, then you've come across the easiest and cheapest solution: just rub a drier sheet on the static and it goes away!
Well Kerastase took that idea, and created Carre Lissant – their own anti-frizz smoothing sheets.
The sheets come in a small purse-sized box that contains 50 sheets.
Each sheet is coated with a light wax that slowly rubs off on your hair as you run the sheets over it.  The wax not only gets rid of the frizz, but protects your hair from humidity and adds shine to your style without weighing it down like a serum would.
The sheets also smell much nicer than the average dryer sheet thanks to a fruity musky perfume blend.
$35 a box at salons.