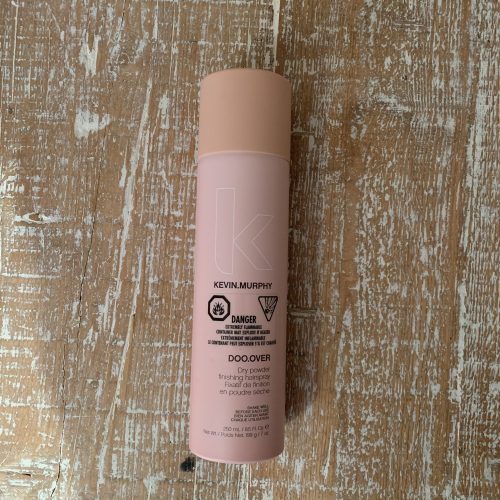 I've added a bit of Kevin Murphy Doo.Over Dry Powder Finishing Hairspray to my regimen.  This is not your average spray.  It's a combination of hairspray and powder, so not only does it help your style stay in place, but it also has tapioca starch in it which helps absorb excess oils.  You could use this as a dry shampoo or as a texturizer on already styled hair.  Or you could do even better, and restyle your second-day hair (give it a "Doo.Over" if you will) and then spray this on top to help keep that style or absorb oils.
I find that unlike most powder sprays, and most dry shampoos, this has a lot of hold to it and if you use to much, you'll end up with stiff hair that's not touchable.  It's great for volumizing because you can spray it at the roots and it'll give lots of hold. I love the hold and the powder but I make sure that I use this sparingly and then wash it out at the end of the day.  It's not a product that you can layer and layer day after day.
I will say that the best thing about it is that it smells amazing!  Cedarwood and Patchouli make a great combo, and this smells earthy and fresh.  I reach for it because of the scent.
Pick it up in salons.