This is my favourite new hair product, and it launched at a time that I can really give it time to test it out. This is an amazing spray for helping your heat-style your hair. It protects your strands from damage, but it also has hold in it so that whatever you're doing to your hair will stay a bit better. There's no slip to this product, so don't use it like you would use a leave-in conditioner or something, but use it as the last product in your hair styling routine so that it gives you the hold that you need.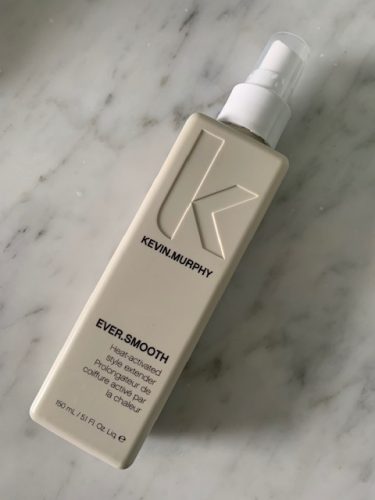 I also like to use this on dry hair because it gives extra hold and shine, and I like to use it when I'm not heat-styling my hair because it kind of makes my hair dry extra curly by trapping the moisture in my hair.
Like all Kevin Murphy products, this smells really good. Like wet cedar in the best way. I love spraying this on in the morning to set my hair and I kind of use it like a hairspray after I'm done doing my hair too. I like how my hair looks when it sets and I like the bit of shine this adds to my hair.
Get it where Kevin Murphy products are sold.